Leadership
Anne Conroy-Baiter – President – Leadership
Anne Conroy-Baiter joined Junior Achievement of the Space Coast in July 2014 as President. With more than twenty-five years of experience in nonprofit management, entrepreneurship, marketing, and fundraising, her most recent position was as Executive Director of an arts organization in New York State for eight years. Anne's core of management experience and community improvement lends itself to forming new partnerships and collaborations within the Brevard community, while building programming reach in all corners of the county. Anne is inspired in the in the potential for JA to spark community betterment, especially in providing the tools for children--Brevard County's future adults --to break the bonds of poverty and aspire to lofty goals.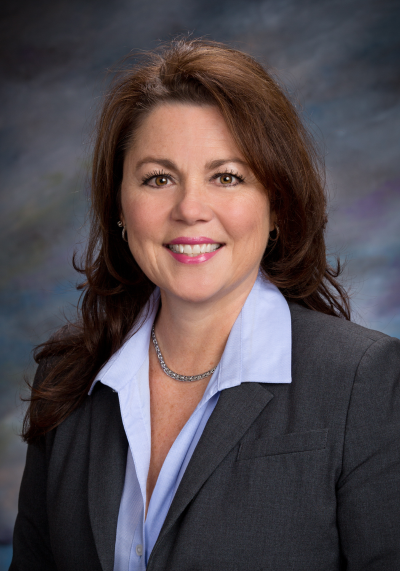 Angela Fisher – President – Leadership
Angela Fisher brings a wealth of business leadership experience as President & CEO of Junior Achievement of SWFL. Angela graduated from the University of Louisville with a bachelor of science degree in business administration and a minor in marketing and is also a graduate of the National Leadership Institute. She has extensive experience with managing not-for-profit programs and budgets, fundraising, grant writing, community education and outreach, volunteer recruitment and team management. Her combination of education, experience and knowledge of Southwest Florida complements the objectives of JA of Southwest Florida.

In addition to her wide range of professional work expertise, Fisher also has past leadership and board experience with the Florida Public Relations Association, Alliance of Information and Referral Systems and has participated on statewide work groups and acted as a statewide trainer for newly developed program education. Angela has a passion for providing opportunities for youth and assisting in building a better community for our region. Angela has now been with JA for over three years and has been successful in increasing student reach over 36%. Angela looks forward to reaching her goal of providing JA programs for all students of SWFL during her tenure at JA.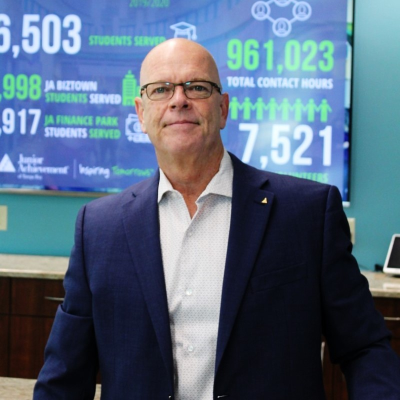 Richard George – President – Leadership
Richard George is a 1984 Business College graduate from the University of South Florida. Richard has been with Junior Achievement (JA) since graduation, celebrating 34 years with JA of Tampa Bay. He has served as President since 1985. Through two consolidations, Richard has expanded the JA franchise operations leading 12 counties in the region empowering over 81,000 students, annually.

In 2005, Richard led the transformation of JA, working with JA Board Members to implement the JA BizTown program in Tampa. Since then, the organization has raised over $56 Million dollars to expand JA's workforce readiness, financial literacy and entrepreneurship programs, educating 966,000 students. This year, Junior Achievement of Tampa Bay is proud to open a new, state-of-the-art, financial education facility, JA Finance Park presented by SunTrust. The Bill Poe Family Junior Achievement Campus which includes both JA BizTown presented by Pam and Les Muma and JA Finance Park presented by SunTrust will empower over 33,000 5th and 8th graders, annually to prepare for their financial futures.

JA of Tampa Bay currently has over 10,000 business and education volunteers led by over 200 local community board members throughout the region.

Richard won the Charles R. Hook Award in 2002. The Hook Award is the highest honor awarded to area JA staff president from Junior Achievement USA.

He is married and has three children.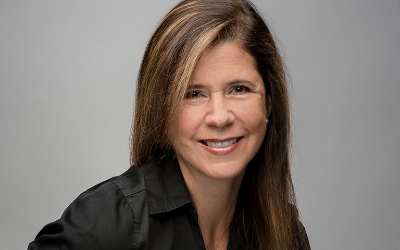 Cathy Haga – President – Leadership
Catherine Haga, President, Junior Achievement of Greater Miami, Inc. has 35 years of business experience in the corporate and nonprofit sectors. Prior to JA, Catherine worked at HCA, where she began her post college career, and begun volunteering for Junior Achievement.

Haga's professional career with Junior Achievement (JA), began in Ft. Lauderdale, where she introduced JA's new in-school programs in Broward County. She then was tasked with introducing JA programs to West Palm Beach County, establishing a JA board of directors, and raising the necessary capital funds to fully implement the new organization. Upon successful implementation of JA in West Palm Beach, Haga was recruited and asked to introduce JA programs to St. Lucie, Indian River, Brevard, Collier, Hendry, Lee and Charlotte – all counties in Florida. Each of those JA areas continue to operate with a fully functional board of directors and staff, and continue to reach tens of thousands of children annually.

Her tenure as the Chief Staff Office in South Florida began in 1992. Since then, Catherine and her team have turned JA into a thriving, fiscally-responsible nonprofit organization, reaching nearly 50,000 children annually. In 2015, they were awarded JA USA's coveted Peak Performance Team Award, one of only two such awards given to JA areas in major metropolitan communities.

Catherine serves as Chairman of the Quality Education Advisory Committee, which is charged with monitoring the City of North Miami's educational compact with Miami Dade County Public Schools. In addition, she has served on the boards, and ultimately as President for four different PTA/PTSA organizations in Miami Dade County, eventually serving on the Miami Dade County Council of PTA.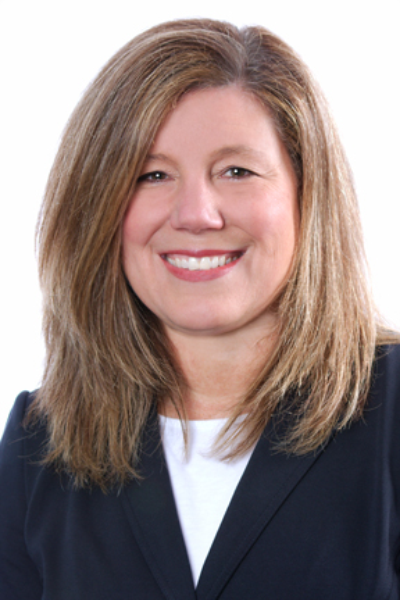 Shannon Italia – President – Leadership
I joined Junior Achievement of North Florida as President in December of 2020 bringing more than 25 years of experience in business development and community engagement to the organization. Prior to joining JA, I served as the Chief Business Development Officer at Harbor View Advisors, a boutique investment banking and consulting firm in Ponte Vedra Beach, FL. Most of my Jacksonville connections know me from my role as the Senior Director, External Relations for the University of North Florida's Coggin College of Business, where I founded the Career Center, providing best-in-class support for students and building impactful relationships with the regional business community for over 12 years. I loved working with college students and enjoy seeing many of my former students excelling as young leaders in the region!

Although I have been living in Jacksonville for over 16 years, I am a Cincinnati native and hold a Bachelor of Business Administration, Marketing from the University of Cincinnati where I graduated magna cum laude. I also hold an MBA from the University of North Florida. #swoop I have been an active volunteer in the community for years. I served on the board of directors of the nonprofit Rethreaded and was chair from November of 2015 until March of 2020; I also served on the Junior Achievement of North Florida Board from 2019 until joining the organization as President. I served on the board of the Jacksonville Women's Business Center for five years and was a founder and advisor for the UNF Women in Business Society.

Throughout the years, I have won several awards and accolades including being named a 2013 Women of Influence by the Jacksonville Business Journal. I was a 2015 winner of UNF's Susan B. Anthony Award which is given to an employee who actively promotes women's growth, provides a positive role model, works to improve the position of women, and exhibits qualities of leadership on campus. I also received the 2017 UNF Alumni Service Award. I'm proud of these accomplishments because they help me to see a pattern in what drives me and what I care about; they also provide a validation and currency that helps me to be a more impactful leader.

I reside in the Lakewood area with my husband Mike, a Georgia native who brought us to the South in 2005. We enjoy working out together and following college football. #GoBearcats #GoDawgs
Claudia Kirk Barto – President – Leadership
Claudia Kirk Barto currently serves as the President of Junior Achievement of the Palm Beaches & Treasure Coast furthering JA's mission to connect volunteers to the classroom, teaching students the skills needed to succeed in the global economy in financial literacy, work readiness and entrepreneurship to empower young people to own their economic success. Claudia loves to share her stories wherever she goes about the amazing young people sh meets and the JA programs.

Claudia has over 20 years of non-profit leadership experience, most recently as Executive Director of the Lupus Foundation of America Southeast Florida Chapter. She has also worked with the Cystic Fibrosis Foundation, Leukemia & Lymphoma Society's Palm Beach Area Chapter, and United Way of Palm Beach County. Claudia grew up in Palm Beach wheere philanthropy is a way of life. She is proud daughter of Former Florida Governer Claude Kirk.

She is a graduate of the Leadership Palm Beach County Class of 2014, serves on the boards of City of West Palm Beach Education Advisory Board, Treasure of The West Palm Beach Rotary Club, President of Conniston Middle School PTO, South Olive Elementary SAC and an active volunteer for West Palm Beach Police Athletic League and many other community organizations.

In April 2000, she was appointed to the Florida Commission on the Status of Women by Comptroller Bob Milligan, then reappointed by CFO Tom Gallagher and Commissioner of Agriculture Adaam Putnam. She enjoyed her many leadership roles on the commission, as Chair from 2008-2009 and most recently 2011-2012 Chair of the Florida Women's Hall of Fame. After serving on the commission for 12 years, she now serves on the board of the Florida Commission on the Status of Women Foundation.

She received her Associate's degree from Palm Beach State College and Bachelor's degree n Communications from Florida State University.

Claudia lives in West Palm Beach with her twwo sons, Wen and Kirk, and daughter Marina.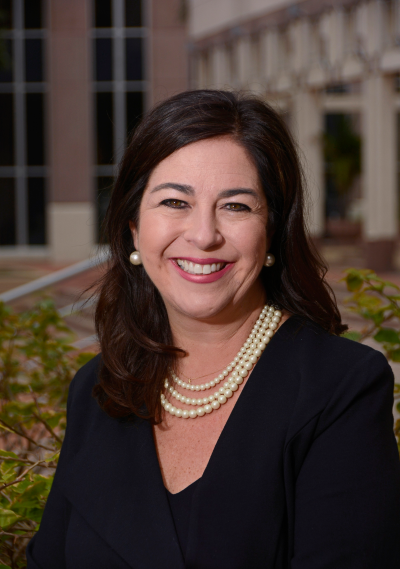 Karen Revels – President Junior Achievement of Central Florida – Leadership
Karen has twenty-three years of demonstrated success in the nonprofit sector. She was most recently the President and CEO of Cannonball Kids' Cancer Foundation (CKc). Prior to CKc, she held the role of Senior Manager of Philanthropy with the Rollins College Edyth Bush Institute for Philanthropy & Nonprofit Leadership.

Karen holds a Master of Science in Management and a Bachelor of Science in Public Administration both from University of Central Florida.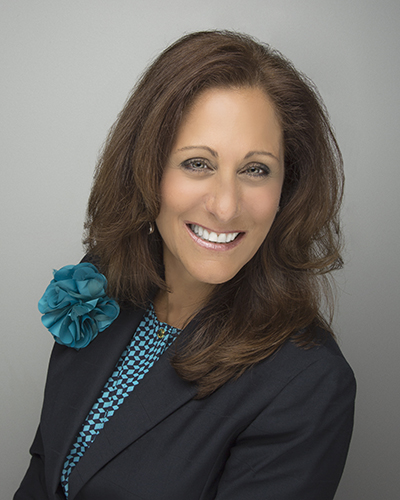 Laurie Sallarulo – President – Leadership
Laurie Sallarulo has a reputation as a strong managerial, development and financial executive with a deep passion and commitment to improving the lives of children and families. She is a well-known and respected leader in the community who has worked very closely with non-profit leaders, business executives and elected officials in Broward for the past twenty-three years. Laurie possesses an excellent understanding of the culture and landscape of the Broward community and enjoys very strong alliances across the sectors. She is highly regarded as someone that creates positive change in our community.

With an extensive background in corporate and non-profit management, strategic and financial planning, fundraising, organizational development and program operations, Laurie is recognized as a dynamic leader that strategically moves organizations and community issues to higher levels of sustainability, awareness and recognition.

Laurie's corporate experience, which includes banking, includes managing up to a 200 person accounting department and working with account teams to negotiate and manage multi-million dollar contracts. Most recently Laurie managed PNC's southeast region of Florida community relations and Foundation operation working closely with the team to maximize returns from community partnerships.

Laurie's personal experience led her to the non-profit sector where she applied her corporate business skills. Because of her strong relationships with donors, corporate, governmental and non-profit leaders, strategic approach to building initiatives and ability to bring people together, Laurie was recruited to join Junior Achievement of South Florida as President & CEO, during a time when the organization was experiencing hardship and change. In her short time with JA, Laurie has brought the organization to a positive and secure financial position and created strong relevance around the work of the organization in workforce preparation and entrepreneurship.

At JA and in previous positions at LBF, 2-1-1 Broward and Habitat for Humanity, Laurie brings creative solutions to providing critical services to the citizens of the community. She possesses very strong relationships which allow her to strengthen current collaborations and to bring new partnerships to the organizations she serves. She is masterful at helping organizations to evolve and grow so they may remain relevant and strong. In addition, Laurie understands the importance of continuously creating new revenue streams to keep organizations stable.

Laurie's unique combination of experience also includes her role as a funder in the community. She served two four-year terms as a Governor-appointed member of the Children's Services Council of Broward, where she served as Treasurer and worked to identify the goals of the council and determine allocation of $60 million. She currently serves as Commissioner-appointee to the Broward County Children's Services Board, making funding recommendations to the County Commission on $16 million in funding for children's services. She is also the Governor-appointed Chair of the Early Learning Coalition of Broward County and Early Learning Advisory Council of Florida, which oversees funding of $90 million dollars for early childcare services.

Laurie is the mother of two children, Patrick, 24 and Samantha, 22. She is a dedicated advocate of children, especially those at risk and/or with special needs, working on their behalf to improve the quality of care and increase access to services. She believes that we must help children and their families gain the necessary skills and guidance they need to be successful in life.
Ashlee Simpson – President JA NW Florida – Leadership
Ashlee has been with JA of Northwest Florida for over 4 years. During her tenure with JA, she has formed partnerships with schools and organizations that has poised JA of Northwest Florida for growth in student impact.
Ashlee holds a Master of Science in Education from Pensacola State College and a Bachelor of Science in Business Administration, Marketing and Management from University of West Florida.
We use cookies to provide you a personalized experience. How we do this is by analyzing user behavior on our site and sharing data with our advertising and analytics partners. You consent to our cookie policy if you continue to use this website.